Romford's Most Renowned Hog Roast Caterer
If you are holding a special event, there is a lot to think about, and get done. It is all too easy to forget something important, and spoil your party. Anything you can do to relieve the pressure is definitely worth doing. At Hog Roast Romford we can take care of making sure every guest gets enough to eat, and goes home happy and full of fantastic food.
Over the years, we have provided the catering for every kind of event you can think of. We are equipped to cook for any size group – from a dozen guests to several thousand. Our professional team is fully trained, and the equipment we use is state of the art. You can hire us for small family parties, weddings, community parties or huge corporate events.
Hog roasts and catering for any event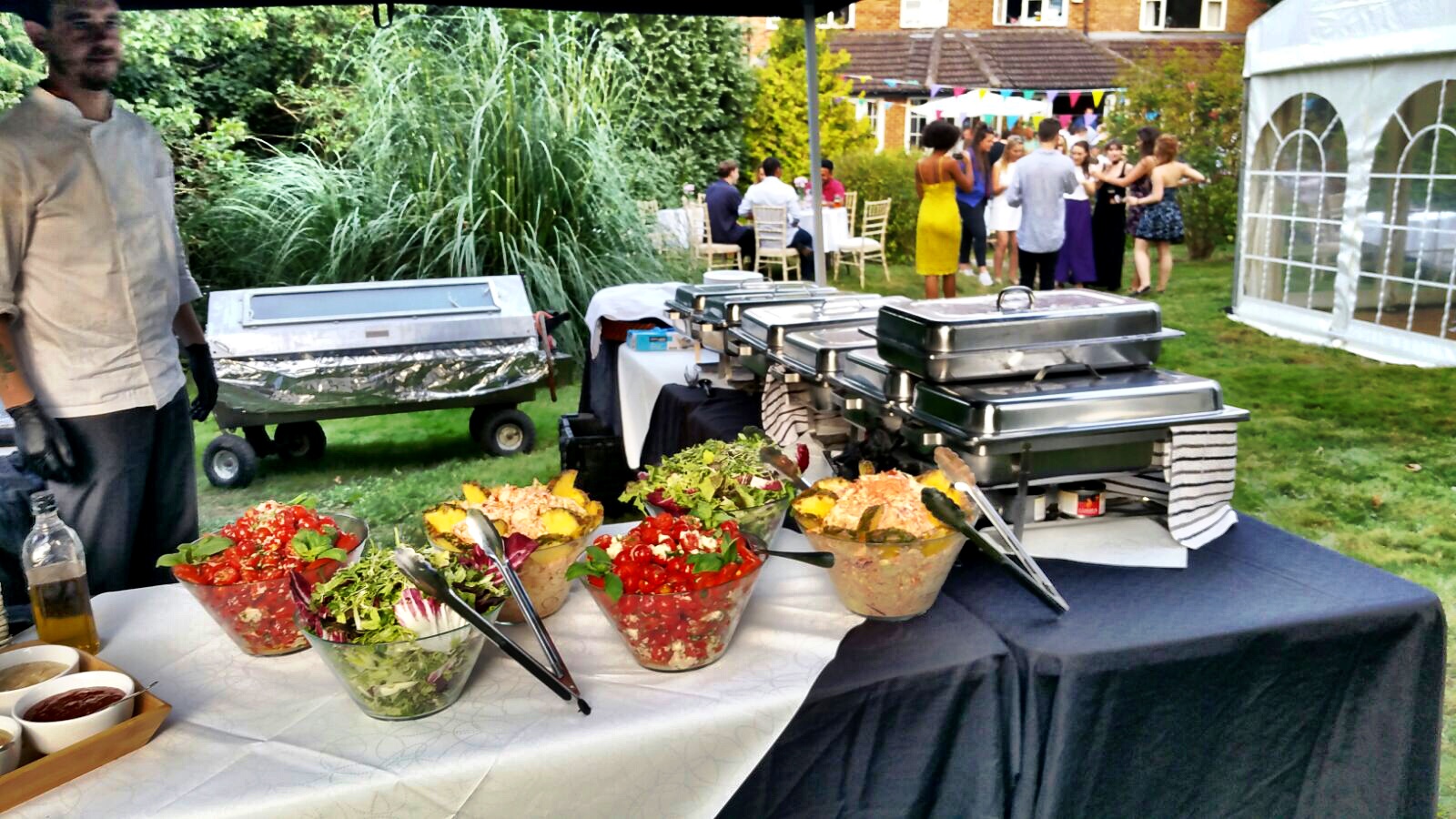 Most people who hire the hog roast Romford team want us to cook a whole hog. However, we know that not everyone wants to serve pork at their events, so offer a range of other meats, and foods as well.
We can spit roast chickens, lamb, beef joints, gammons and other meats. If you want something a little different all you have to do is ask, and we will do our best to cook it for you. Our chefs are all highly trained, so enjoy the challenge of doing something a little unusual.
Our aim is to cater for every taste, which is why we give you the chance to order finger foods, salads, vegetables, vegetarian dishes, sauces and desserts. We guarantee that your guests will enjoy the food, and have plenty of choice.
Spectacular Hog Roast Catering
The Romford area has plenty to offer in the form of things to see and do and as only a stone's throw away from London it is often the perfect place to stay for a trip into the capital. With beautiful parks such as Raphael and Bedford's Park there is plenty of greenery and outdoors space to relax in. For entertainment there's the famous Romford Dog Stadium where you can enjoy fine dining whilst trying your luck betting on the dogs.  Hog Roast Romford have been catering with delicious hog roasted food for some time now in and around the area and are always providing suggestions for things to do in this up and coming town.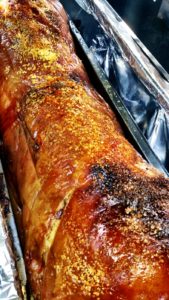 At Hog Roast Romford we know that arranging a large event can be a stressful time and so we are here to take some of that pressure off by providing you and your guests with fantastic slow roasted food that will keep your guests coming back for more and thanking you for hosting such a brilliant event. Whatever your needs we are flexible and will be able to provide the perfect menu tailored to you.
Our website showcases our extensive menus however if there is something you would like to change or add please feel free! We want the catering to be as you envisioned and will go out of our way to ensure that you are satisfied. Our food truly is something special and a Hog Roast Romford is not easily forgotten. Not only do we provide exceptional food but we will come to your event early to set up and always stay behind afterwards to tidy everything away.
Hire a hog roast machine in Romford
Our catering prices are low and affordable for all, but we know that some of you prefer to do the cooking for your guests yourself, so we also offer a hog roaster hire service. You choose the location of the drop off, one of our trained staff will show you how to use the machine and even leave you a few tricks of the trade to get that crackling extra crispy!
You keep the machine for as little or as long as you need it, and if you'd also like us to drop off a cooked or uncooked pig with your machine we have that option for you! If you would like a quote, please give us a call or fill out the enquiry form on this site. We will get back to you quickly with a free quote.